ADVANTAGES OF PRINT ADVERTISING
Unique Zip Code Advertising offers businesses maximum return on their investment.
Magazines
The Zip Code Magazines® are relevant and targeted. Choose the affluent zip codes in which you want to promote your product or service.
The Zip Code Magazines® are proven to drive more customers to your website.
The Zip Code Magazines® are kept & read because of interesting editorial content and timely community information, in a full color glossy layout.
The Zip Code Magazines® are a value…directly mailed to more than 100,000 homes & businesses from Green Valley to Summerlin with advertising rates as low as 1.1 cents per magazine.
The Zip Code Magazines® brand is trusted and known throughout Las Vegas and Henderson.
The Zip Code Magazines® have loyal readers, targeted distribution and offers your brand credibility.
Coupons
The Coupon Book is used by our readers because of the strong brand of the Zip Code Magazines®.
The Coupon Book is kept by our readers because of the convenient size, offers from the neighborhood businesses, and attractive layout.
The Coupon Book is a bound booklet, no loose papers, making it easy to carry around and use.
The Coupon Book is the recognized leader in our targeted zip codes.
The Coupon Book is direct mailed to 250,000 homes and businesses with advertising rates as low as 1.3 cents per piece.
The Coupon Book is a highly successful & powerful marketing tool for any product or service.
The high quality Zip Code Magazines® and Zip Code Coupon Books offer businesses the instant credibility and exposure that drives customers to their doors.
Direct Mail Options
We've taken our trusted brand and more than 15 years of advertising experience to a new level by offering custom postcard solutions for your branding needs. Reach thousands of potential customers

FOR A FRACTION OF THE REGULAR DIRECT-MAILING COST

by partnering with the Zip Code Magazines®.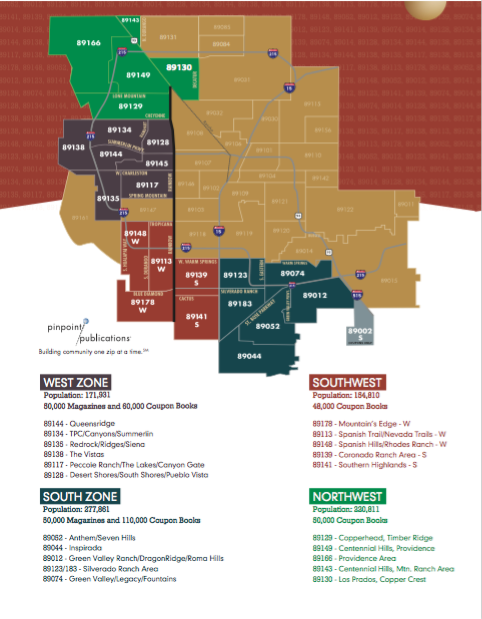 ---
Interested in advertising with us? Please complete the following form and we will reach out to you ASAP!
---
Advertiser's Blog
Show Us Your True Colors
We've seen many a logo pass by our desks here at the Zip Code Magazines, and I have to say some have been great and some… not so much. I'm no graphic designer, but I can tell you one of the biggest factors of a logo that reflects your brand feel is its color. If […]
---
Do You Have an Attention Grabbing Ad Headline?
First impressions are everything. That's why it's so important to get the largest and most read part of your advertisement dialed in. The headline of your ad should be enough to draw the attention of a reader, whether by making them think, smile, answer or see value…basically making them STOP what they are doing to […]
---
Fresh Branding Ideas
You know you're good at what you do, and you think your customers know…but do they know how to talk about you? That's where your brand comes in. How your company is perceived by others based on your story, the way your brand interacts with customers and more is an extremely important aspect of marketing and sales […]
---
Print's Not Dead
I'll admit it. If you haven't figured it out already this specific post is a little self serving, but this nasty little rumor has been going around for the last few years and I can't shake the fact that, despite all the hype about print being "dead," there is still plenty of new and valid research that […]
---
Effective Marketing Measurement
There's a key word in the title of this blog… Effective. If you are interested in truly knowing your ROI on marketing and advertising — what's working and what's not — that word should stand out big time. I've had many conversations with business owners who are checking off the Measurement box and doing all the "right" things when […]
---
Back to the Basics
Sometimes it's good to go back to the basics. For the Zip Code Magazines and our customers, that means taking a look at the tried and true ways to achieve the highest ROI and the biggest bang for an advertising dollar. As many of you have heard us say, "Advertising stays where it pays." That […]
---
Speaking to Boomers… (and, pretty much every other generation)
I saw this article recently in MediaPost and the headline caught my eye: "Ever Wonder Why Baby Boomers Don't Respond To Your Advertising?" Relevant, as connecting with this large and powerful generation (Consumers over 50 years of age represent 44% of the U.S. population, control 70% of disposable income, and account for 49% of all spending on […]
---
Blog: Build an Effective Advertisement – Get the Most Out of Your Design
It's a new year, and that means taking inventory on what you're doing right, and what you may be able to improve on. This can include cutting a few desserts during the week, spending more time away from your computer or, more tactically, figuring out better and more effective ways to get the most out […]
---
Facebook Troubles? Tips for writing better online content.
For what seems like the hundredth time, Facebook is again changing its algorithm for showing posts in our Newsfeeds. This time, it's given direct instructions on what kinds of posts will be shown, and what kind will be…well…completely nixed. While we know social media is just a supplement to other marketing, we also know it's […]
---
Great Expectations: A Fine Line in Business Branding
In this Yelp-driven world where reviews can spread like wildfire and have incredible impact on your business, customer perception is paramount… every time. This isn't to say customer satisfaction hasn't always been the highest priority, but if we're considering the information-age and the abundant resources for one disgruntled patron to voice disconcert, I'm just saying our margin […]
---